Schiffels and Sayer 2017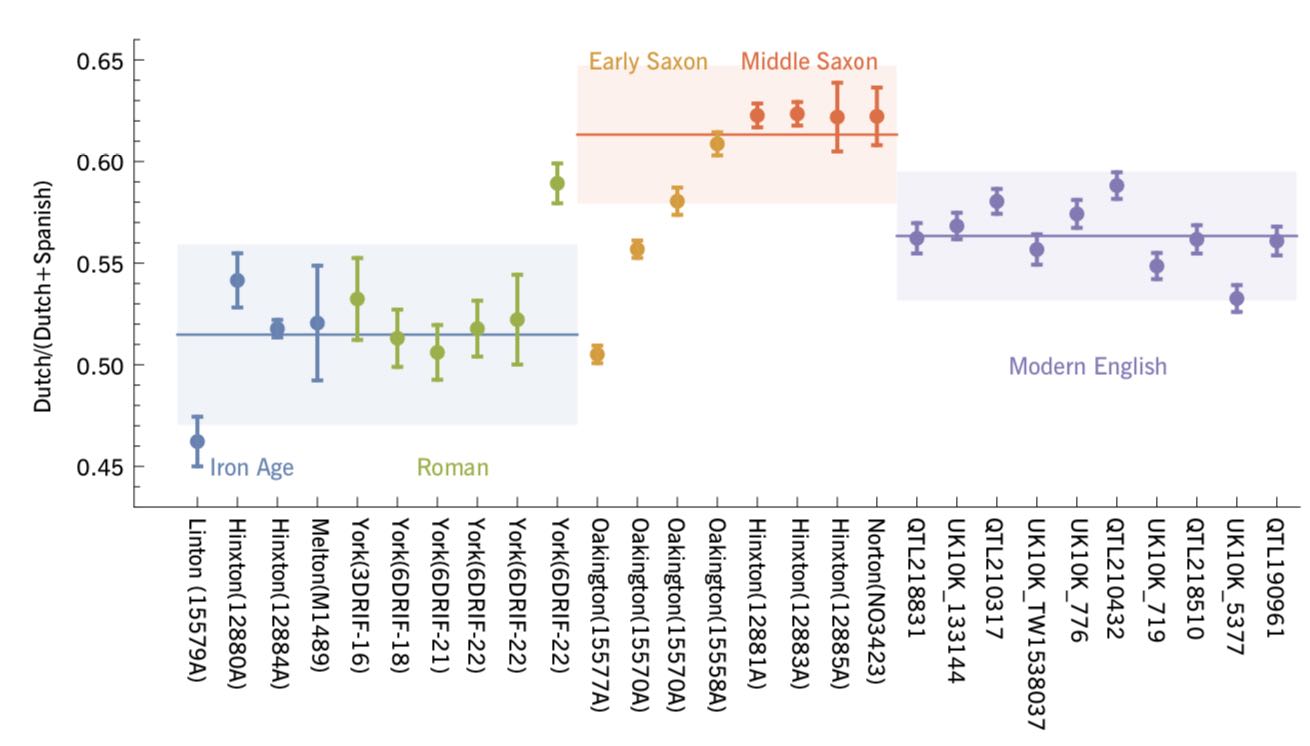 Lead
Investigating Anglo-Saxon migration history with ancient and modern DNA
.
Migration and Integration from Prehistory to the Middle Ages
. Published November 10, 2017.
Authors: Stephan Schiffels and Duncan Sayer
Abstract: British population history has been shaped by a series of immigration periods, including the Roman occupation from AD 43 and Early Anglo-Saxon migrations after AD 410. Until recently, it was an open question to whatthe extent to which these events changed the genetic population structure in Britain was an open question. Two recent genetic studies have provided new insights into this question, by analysing the genome sequences from 19 ancient British samples in total, dating from between the 1st century BC until and the 8th century AD . Here we will review these two recent studies, present a joint analysis of all 19 available samples, and will put the results into a wider archaeological context. Key results reviewed here include: 1 High high levels of genetic continuity between the late Late Iron Age and the Romano-British period; 2 a clear increase in ancestry related to the modern Dutch population during the Anglo-Saxon period, suggesting a substantial arrival of new people during this time; 3 an estimated 38 \% average of the proportion of Anglo-Saxon ancestry in the modern English population at 38\% on average; 4 evidence from an Early Anglo-Saxon cemetery near Cambridge for of early admixture between of Anglo-Saxon immigrants and indigenous British inhabitants from an early Anglo-Saxon cemetery near Cambridge.